Our Values
Our values describe our company as we want it to be. Our decisions and actions will reflect our values. We believe that putting our values into practice will create long term benefits for employees, customers, shareholders and suppliers.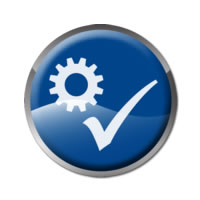 Operate with integrity
We will conduct ourselves with uncompromising integrity, honesty and fairness as individuals, as teams and as a company, holding ourselves accountable to the highest ethical and relevant legal standards and fulfilling our commitments as responsible citizens and employees
Value our people
Our success depends upon our people. We will employ the best people and invest in their education, training and development to ensure they are able to contribute to their full potential. We will create working environments that are safe, enjoyable, productive, encouraging full engagement and participation from all.'
Work together to achieve excellence
We will collaborate, build strong relationships, value everyone's contribution, be supportive of each other and openly communicate to ensure that we achieve excellence in all that we do. Our focus will always be the outcome that best serves the business overall.

Accept Accountability
We will accept our individual and team responsibilities and deliver on our commitments. We will constantly strive to be disciplined, consistent and reliable, establishing clear goals and standards and measuring our success against them, whilst using company resources wisely and carefully.
Be open-minded
Building upon pride in our unique history and heritage, we will remain competitive by continually challenging ourselves to be progressive, to modernise and improve everything from our products to our processes.